Head to "my account" > "setting" > "password" > "change password".
Insert your 6-8 digits of password until it shows "Password changed successfully". Click here to reset password.
No, your account will remain in our system.
Choose the product you want from "products" > "add to cart" > "process payment" > "upload artwork" and you are done.
Once you get the approval on payment verification and artwork confirmation, in which by then your purchase journey is completed.
Click how to order for more information.
Log in to our portal and head to "my order".
If the product is in the status of "In production", it means your order is a success and to be produced. (Please refer below Image)

If it shows "Artwork Confirmation", it might be due to the payment issue or your artwork has not been submitted to our system.(Please refer below Image)


For any issues related to payments, please refer to the Payment Policy. If you would like to know your artwork status immediately please contact 012-592 1995.
An email will be received from us if your payment has been made. If you did not receive any email from us you can head to "my top up" to look up the top up balance.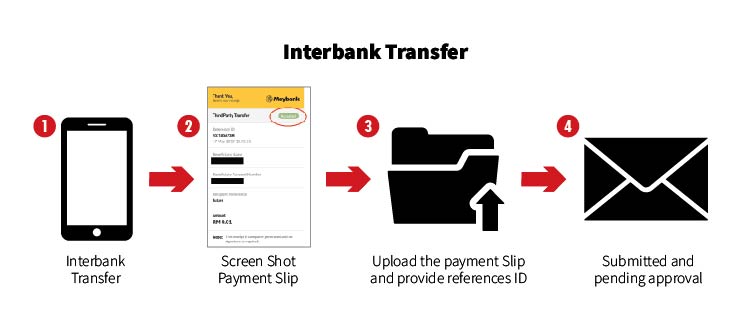 (i) Conduct Interbank Transfer to our bank account 3142-6643-14 (Public Bank) under name Ean Label Industry Sdn Bhd

(ii) Once the payment has successful, screen shot the payment slip.

(iii) Then upload the payment slip by clicking "upload" button together with refereces ID.

(iv) Click "submit" and pending approval.
*Approval will takes 1-3 day working days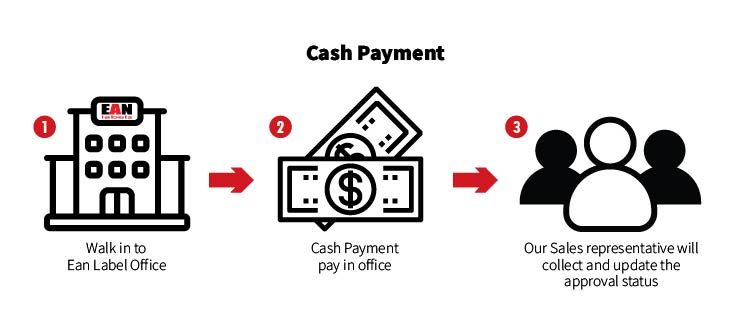 (i) You can come to our Ean Label Industry Office: No 18, Jalan IDA 1A, Taman Perindustrian Desa Aman 52200 Kuala Lumpur

(ii)Pay directly to our front line staff.

(iii) Our staff will update the approval status in the system.

*Approval will takes 1-3 day working days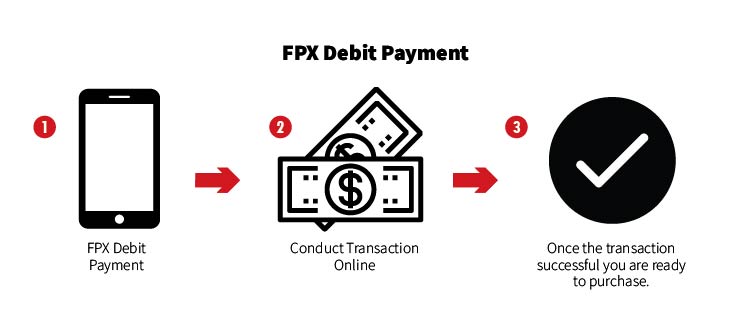 (i) Select "FPX Debit Payment" , then choose your bank and log in.

(ii) Key in the payment amount and conduct the transaction.

(iii) Once the transaction success you will received the top up credit immediately.
It depends, if your file size is less than 50MB you can directly upload into our system. If your file exceeds 50MB, you are required to upload via "Wetransfer" and upload the link of the transferred file to us.

Please send to cs@eanprinting.my if you are using wetransfer file.
It might be due to the file type not matching with our file format. We only accept files in AI, PSD, JPG, and PDF forms. Second issues would be the size issues, please refer to the question above.
No, we only accept artwork from clients to proceed with the printing.
Measure your artwork in the form of width (W), Height (H) before you make an order.
The possible rejection due to several reasons stated as below:
(i) Resolutions of Uploaded Artworks
If we received a file in low resolution or it is pixelated, we will not proceed to printing thus your artwork will be rejected.
(ii) Artwork Without Outline
If your uploaded artwork has no outline, we are unable to proceed to printing.
(iii) Image does not embed in the artwork
We will be facing missing images from the artwork if you save without embedded it.
(iv) Wrong File Format
We will not accept files in the RGB format. We only accept CMYK files for printing.
The bleed zone is the area to be trimmed off. You are required to bleed in 3mm on where the cut is to be made. Check Artwork Specification for bleed zone references.
(Please refer below images as references)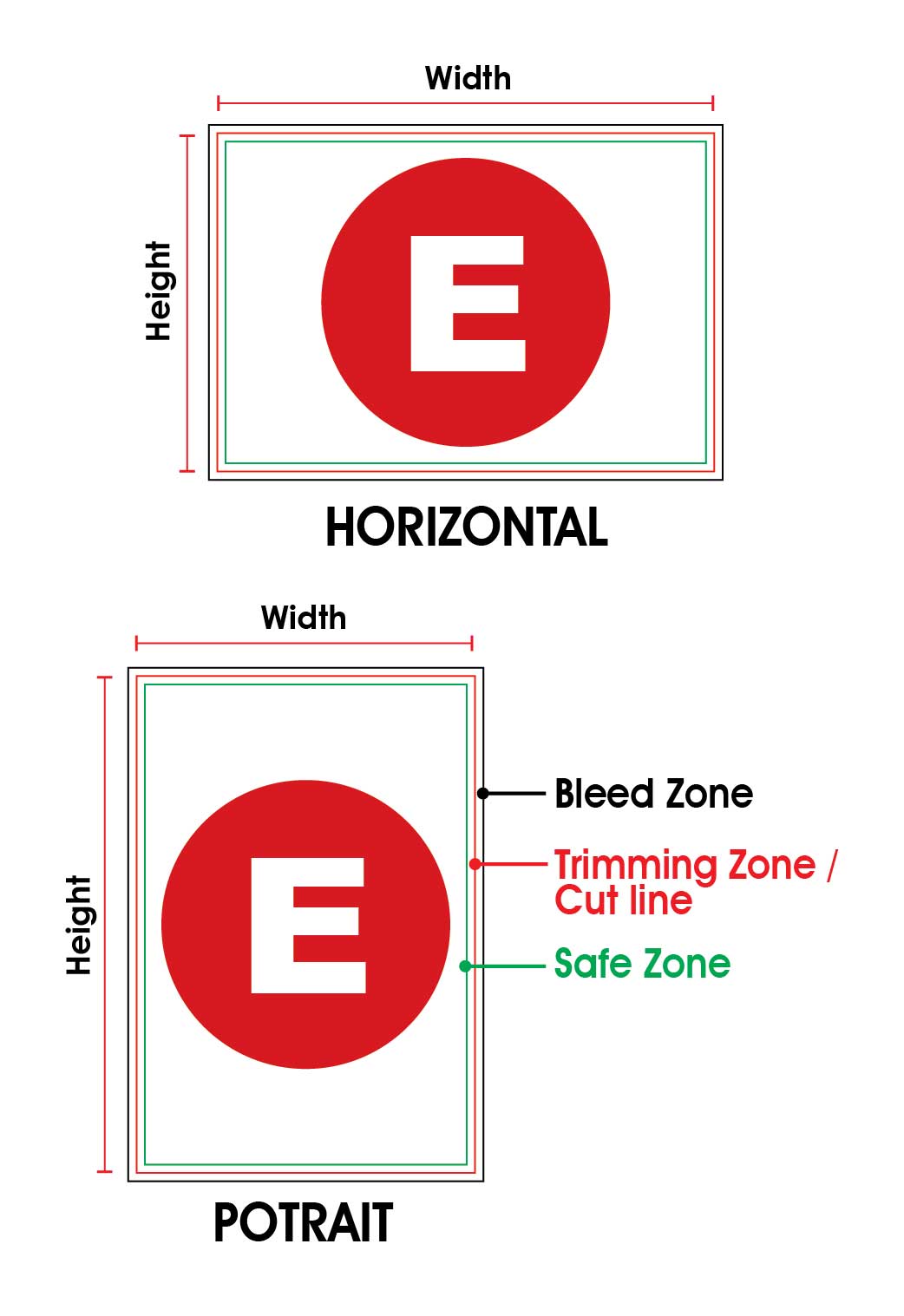 Trimming zone is a small amount of space to account for the movement of the paper and the inconsistencies of the designs.
Your artworks are required to include a trimming zone to proceed printing.

(Please refer below images as references)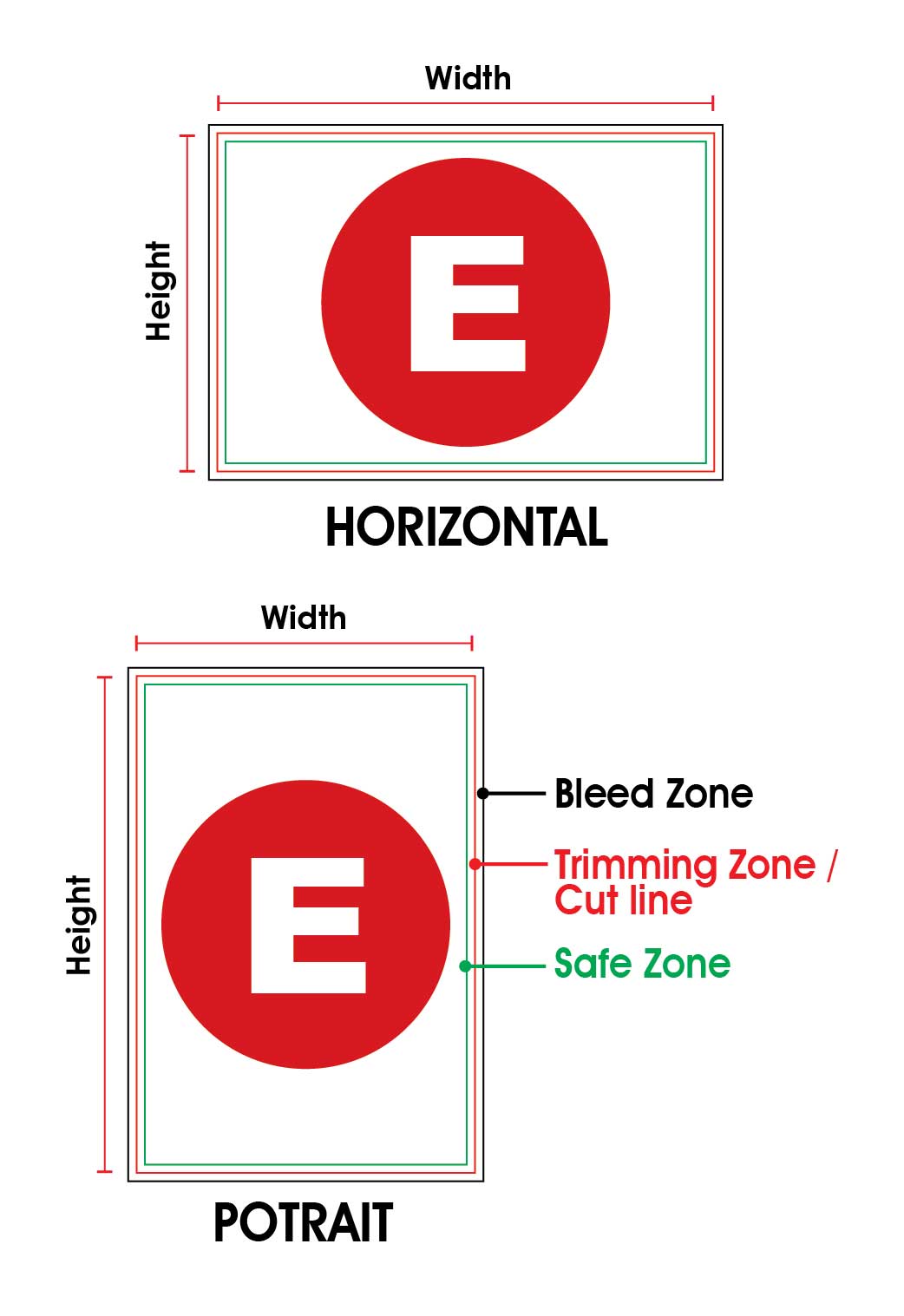 Safe zone refers to the area within the cut or trim line where you need not to worry about the important texts and graphics being trimmed off after diet cut.
(Please refer below images as references)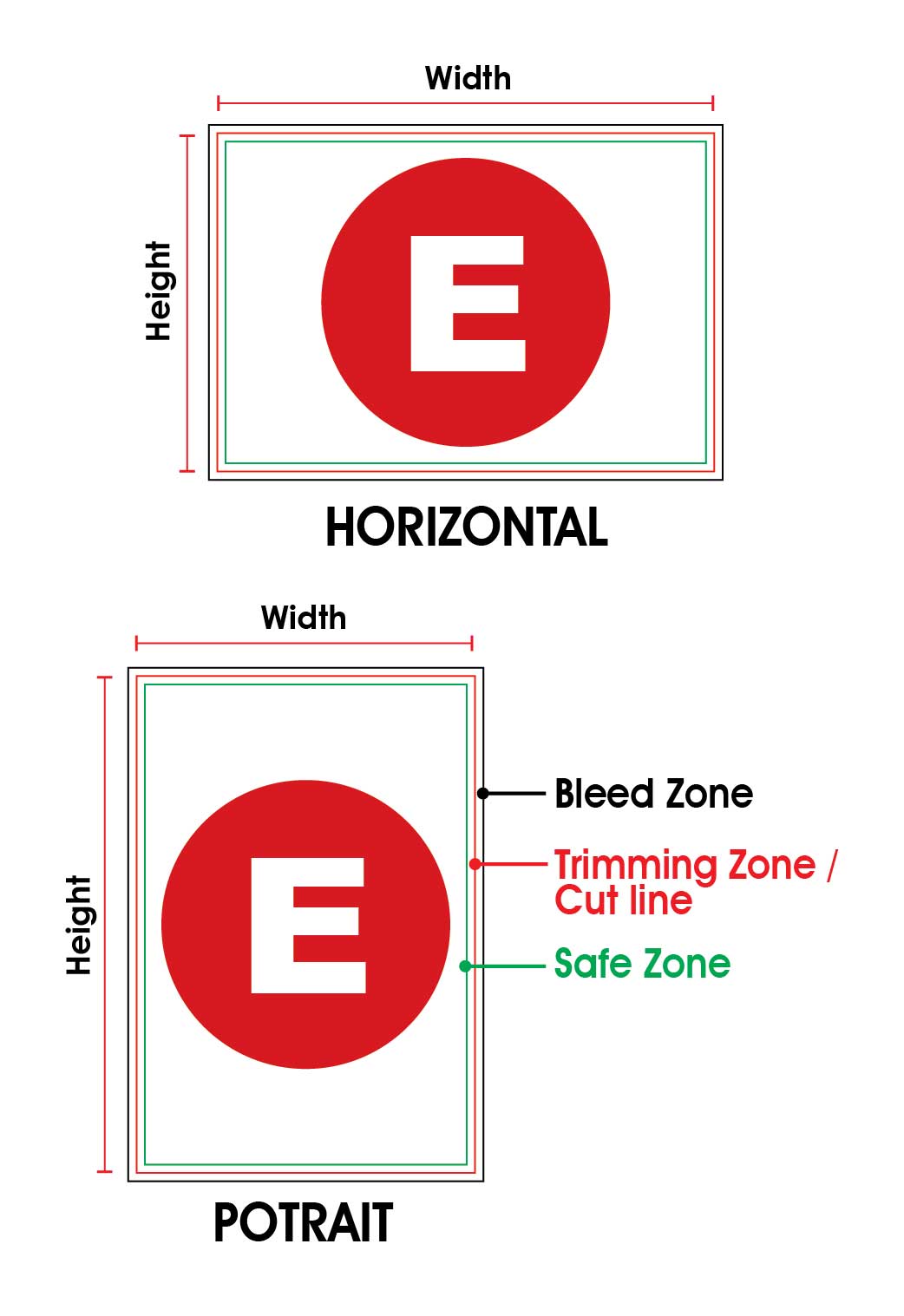 Delivery cost is generated by system according to your order volume (count by weight) and your location by inserting your delivery postcode.
Once we have done our quality checking, the courier company will pick up your order from our warehouse and will be sent to you. You will receive an email from us to track your goods delivery status after the parcel has been collected.
Prepare your new delivery address, contact our customer services immediately by contact 012-5921995.
GDEX and Poslaju. The shortest delivery period will be our main concern when choosing one of these courier companies.
No, we are not offering selections for a courier company.